The Serra Húnter Programme is a new academic staffing model created by the Government of Catalonia and the seven public universities of Catalonia to promote the hiring of highly qualified faculty members with academic records meeting high-level international standards. Twice a year, the programme releases a call for applications for full professor, associate professor/senior lecturer, tenure-eligible full professor and tenure-eligible lecturer positions. Candidates must first be accredited by AQU Catalunya before moving on to the formal application at the recruiting university. The programme's ultimate goal is to consolidate Catalonia as the knowledge hub of Southern Europe.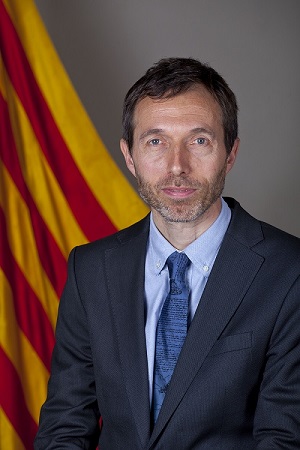 Academic Positions spoke to Professor Josep Domingo-Ferrer, the academic director of the Serra Húnter Programme to learn more about why this new staffing model has been successful for Catalonia. The interview has been edited for length and clarity.
AP: How was the decision made to take this centralized approach to academic hiring?
JD-F: The Serra Húnter programme was initially created in 2003 to encourage the public universities in Catalonia to offer faculty positions to candidates accredited by the Catalan University Quality Assurance Agency (AQU Catalunya), which was established in 2001. Then in 2013, we at the Catalan government felt that it was time for another step forward and so a new shape was established for the Serra Húnter programme that set some more constraints for the calls: First, the available positions should have broad academic and research profiles so that they can appeal to the greatest number of potential applicants. Second, the vacancies should be disseminated internationally using several portals. Third, the hiring committees should only have one member from the university offering the position with the remaining members appointed 50% by the university and 50% by the Serra Húnter programme.
And as a result of this programme, we have achieved a much higher level of competitiveness. Now each position in the call receives 20 applications on average and half of them are international. This may not sound too high for some standards, but I can assure you that it is much higher than what we used to have. And from quantity, you get quality in the end. For us it is very important to get a high number of applicants.
AP: And why do you think this approach has been so successful?
JD-F: There is one part of the story that I haven't told you yet, and that is that the government directly subsidises 50% of the salary of positions offered through the Serra Húnter programme. That is an incentive for universities to go through this procedure, which takes a bit longer due to the international advertising and accreditation, but the fact that we subsidise 50% makes it more attractive for universities and applicants.
AP: Since the programme started in its current form, how many tenure eligible lecturers, associate professors, and full professors have been hired by the programme?
JD-F: The programme has offered in total 720 positions since 2013. One quarter of all new academic positions opened each year by the seven Catalan public universities have gone through this programme.
AP: What do you think other universities or other countries can learn from this staffing model?
JD-F: The Serra Hunter programme was created in the context of the Catalonian legal framework. We had this tradition of narrow research profiles and very restricted dissemination of vacant positions which we had to fix. If there is anything that can be generalised, it is perhaps the idea of advertising for a position with a broad research profile. And also trying to avoid, by all possible means, any conflict of interest between the hiring committee members and the applicants. This is something we really focus on and we do it for pragmatic reasons. Other countries or other universities may not have these problems, but we needed a sort of shock therapy. And this was a way to do it.