Regionally anchored in Southern Norway, which is famous for its astonishing natural surroundings, the University of Agder (UiA) offers a wide range of studies across six faculties. We spoke to Richard Lislevand, Recruitment Team Manager, and Malin Hauge, senior HR advisor, of UiA to learn more about how they've partnered with their municipality to help relocate and onboard international staff.
How do you help international staff relocate to Norway?
MH: For almost two years now, we have actually had a relocation service helping us with hiring international candidates, from the start of the recruiting process until they are here in Norway. They help with all the practical matters, like visas, bank accounts, tax cards, housing, drivers licences, and even applying for kindergartens and finding a job for your partner. They're really, really good. It's a service from the municipality's business department, called Relocation Region Kristiansand. We approached the municipality with the idea in 2018 and now we are one of 10 partners, both private and public, helping strengthen international recruitment in the region.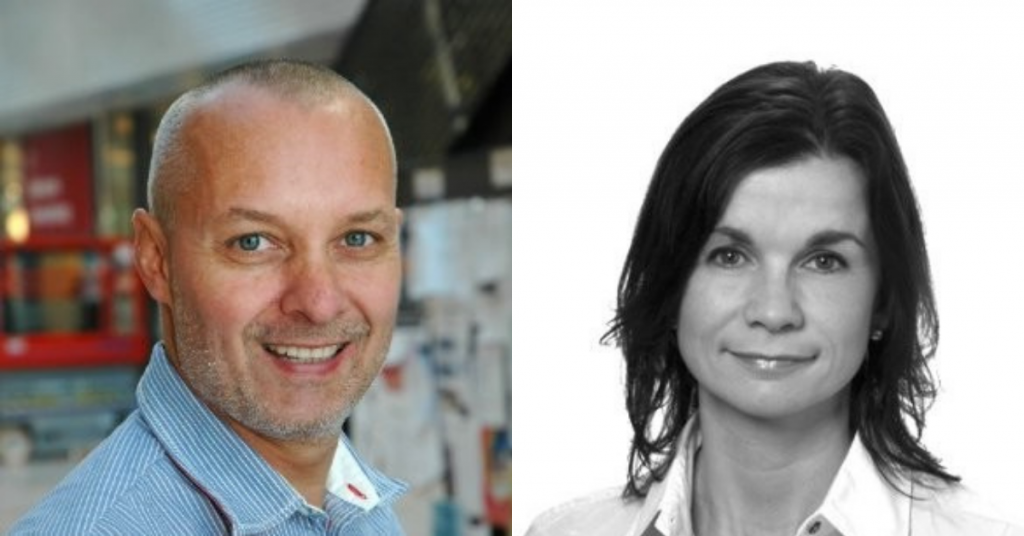 How has your international academic recruitment changed during the pandemic?
RL: Recruitment itself has not been the main challenge. When it comes to conducting interviews, doing the reference checks and these things, we have managed in a good way. The volume of video interviews increased certainly. The main challenge has been to get foreigners into Norway to start their employment and set a starting date. All the restrictions regarding travel have been challenging for us. Over the last 12 to 15 months, there's been variation when it comes to closed borders or open borders. Because it's unpredictable, it's been very hard to plan. You just have to react to the situation. But we have been able to bring people into Norway in some small, narrow windows.
Can you tell us a little bit about digital onboarding and what that's been like?
RL: We have been working over a year or so to digitalize the onboarding process. We are soon launching a digital checklist which is generated automatically for managers of new employees, the new employee, and their HR advisor. Using the checklist, everyone can see what has to be done and at what time in the process. The checklist covers the pre boarding before you start until roughly about 12 months after your starting date. So we have built a system where employees automatically get reminders about the steps to follow up on with the new employed person.
It wasn't the pandemic that made us think to do this. It has been a subject that we have been thinking a lot over a long time. It's important to do a good onboarding process and we take it quite seriously, because it creates loyalty to your new working place. If you do it badly, the new employee could be gone in one to three years. So it's vital, if we want to keep the person we are hiring for a longer period, to have a welcome process that gives the new employees the information they need to do the job. And also do the things that our relocation partner is helping us with, to help the whole family settle into Kristiansand and Norway. It goes extra for foreigners, but good onboarding is also vital for Norwegians.
Do you do any kind of social onboarding?
MH: Absolutely. So there are the very practical onboarding things to fix at and then there's the social part of the onboarding, which I'm responsible for. This includes events, cultural courses, and networking meetings, which we used to have a few times a semester. We have a monthly international networking event called Secrets of Kristiansand. It's a collaboration between the university, local chamber of commerce, and Business Region Kristiansand that gives international newcomers a chance to establish connections in their new city. 
While there have been no physical events this last year, we have organized many digital events to provide social meeting points. Additionally we have also organized colleague nature walks for Norwegian and internationals. They're popular! It's mostly international staff who've signed up for them but there have been Norwegians too. We try to match people up so that those with families can meet other families. Or PhD students can meet postdocs. Everyone has enjoyed getting to meet their colleagues and see more of the area.