Balance of the Microverse is a Cluster of Excellence at the Friedrich Schiller University Jena. It is funded by the German Research Foundation under Germany's Excellence Strategy and consists of eight participating non-university research institutes, including the Leibniz Institute for Natural Product Research and Infection Biology – Hans Knöll Institute (Leibniz-HKI). We spoke to Dr. Angela Köhler, the scientific manager of the cluster to learn more about their approach to recruitment.
Can you tell us a little bit about your role as the scientific manager of this Cluster of Excellence and as part of the research coordination team at the Leibniz-HKI?
I am employed by the university and have my workplace at the Leibniz-HKI. This reflects the core idea of our cluster, where the university and non-university institutes bundle their expertise and collaborate closely. I moved to Jena about four and a half years ago when the university was preparing an application for a Cluster of Excellence. They were developing the research plan so it was an exciting time. I came into a team of highly motivated scientists from different disciplines: microbiology, chemical biology, medicine, ecology, optics, photonics, material science, and bioinformatics. We were successful and got awarded this Cluster of Excellence.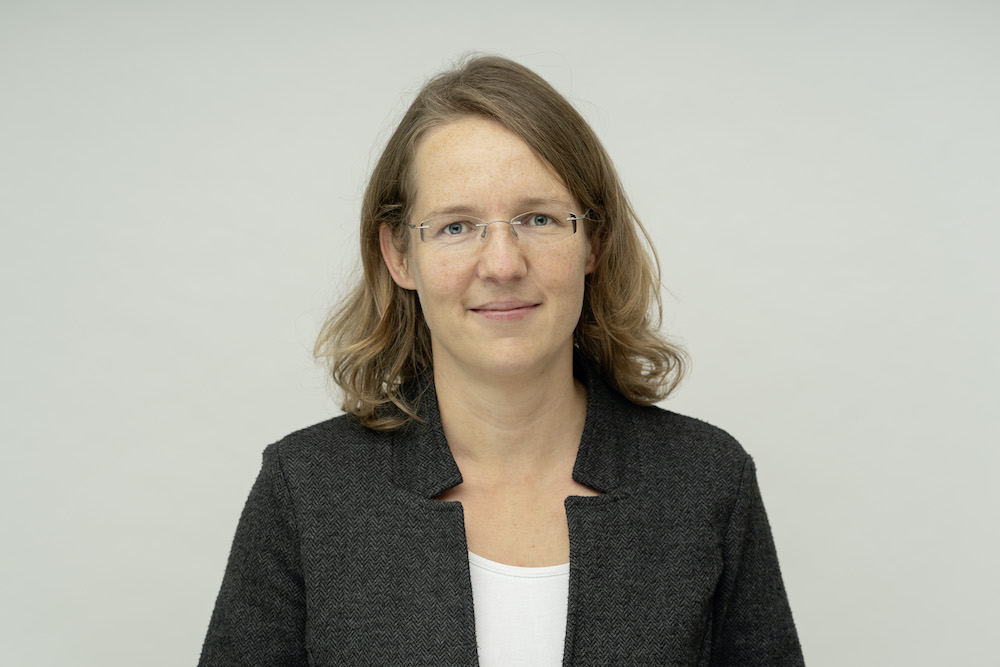 As a central contact point for all cluster members and member institutes, I have a diverse range of tasks from organising scientific events to supporting the researchers with grant applications. I also deal with budget planning and reporting to the funding agencies and am highly involved in organizing the recruitments of researchers for our cluster, from doctoral researchers all the way to professorships. I really enjoy my work in research coordination because I can support the researchers and I have the chance to bring in my ideas to further develop this research network.
What is your approach for finding excellent early career researchers?
We advertise internationally, which is very important for us because we're always aiming to increase our proportion of international researchers. In our cluster, 38% of the participating scientists are international, including 52% of our postdocs and doctoral researchers. Of course, we also recruit at the national level and support local talents, but internationalization is important for us. We generally spread the job announcements via our websites, on job portals such as Academic Positions, scientific associations, and social media channels. When it comes to the advanced group leader positions, we do headhunting as well. It has also been quite successful for us to contact candidates directly to make them aware of Jena as a research location and of our open positions.
With regards to the early career researchers, we are building upon the established recruitment process of the Jena School for Microbial Communication, a graduate school that was initiated under Germany's Excellence Initiative. For example, we write out a couple of PhD and postdoc positions in a joint recruitment call to increase the visibility by offering multiple positions in a thematic area. We then have a multistep-recruitment process, including telephone interviews and recruitment meetings where the candidates and cluster members get to know each other in Jena. This of course now had to be converted to online meetings due to the corona pandemic. The recruitment decision is always made by the team and the doctoral researchers are supported by both their supervisors and an interdisciplinary committee throughout their thesis work.
How does hiring fantastic early career researchers support the overall goal of your Cluster of Excellence?
It's extremely important because as with all top level research, you need the best minds. You want to recruit the most qualified, talented, and highly motivated researchers. That's so important for the success of these research networks. You need excellence at all levels, starting with graduate students all the way to the group leaders. Close collaborations and networking are very important in our cluster, so getting to know each other during the recruitment process is very important for us.
What kinds of support services do you offer international researchers joining the cluster?
The University of Jena has a Welcome Point, and the city of Jena offers a Welcome Service to help integrate international professionals. The research coordination team at the Leibniz-HKI, the cluster, and the graduate school support the international researchers with visa applications, advice on finding housing, opening a bank account and so on. When you don't speak German things can be difficult in the beginning, so this support is generally appreciated. In addition, the university has guest apartments, giving the researchers time to find housing after their arrival in Jena. It's important to offer these services to make it easier for them to move, especially when they're moving continents. There are also offers for German language courses available.
It's important to give candidates an opportunity during the recruitment process to come and visit Jena and the laboratories and meet the research groups. This first personal impression is important for them and for us. It helps the candidates decide if this is the right location for them, but also helps our research groups to get a better impression of how the candidate would fit in with the team.
How have you adjusted your process during the pandemic when campus visits aren't possible?
Recruitment is still ongoing. In terms of numbers of applications, we haven't really seen a decline. We have had to move our recruitment meetings online and the applicants can still give scientific presentations and we do the interviews. When it comes to actually moving here, there have been some delays with people who would need to relocate to Germany. The pandemic is affecting all of us, but we keep going. Even though it is not the same as direct personal contact, online meetings offer the opportunity to arrange meetings very quickly and they save travel costs and preparation time. As a scientific coordinator, I also see my task in helping to overcome the limitations through optimism and good spirits. After all, our research topic also aims to provide novel solutions to better manage diseases and environmental disbalance in the future.
Header image: Foto Krumnow
Data is incredibly valuable when it comes to improving your hiring practices, as it allows you to optimise processes, save money, and increase the quality of your hires. Once you gather your data, either from your own internal methods or from your recruitment partner, you must utilise it efficiently.
In this article, we're going to talk about how to start optimising your recruitment with internal data, as well as how you can keep your recruitment partners accountable to providing you with their data points, too.
Internal data
Access to recruitment data is valuable, but if you don't know how to use it, you won't see tangible improvements in your recruitment strategy. For example, let's say that you're currently tracking your interview to placement ratio; this involves tracking how many candidates it takes to successfully fill a role.
It's a valuable metric to track, as it gives you an indication of the quality of candidates that you're interviewing, as well as how long the decision-making process takes. This data can be used to optimise your recruitment in two key ways:
See where your current screening process may need improvements
Tracking interview to placement ratio gives you the opportunity to see if there are issues with the way that you are selecting candidates for both video and campus interviews. If you find that the total number of people you have to interview in order to make a hire is increasing, especially for the same types of roles, it might be time to change up your interview questions. Perhaps you're not asking the right questions so your candidates aren't getting a chance to wow you. You might also want to change your process if you find that you are frequently needing to invite additional candidates for campus interviews in order to make a hire. If you can reduce the number of candidates you interview by a small percentage, you will save time and resources in the process.
Track how long it takes to make a placement based on how many interviews are carried out
This data gives you the opportunity to see how your interview to placement ratio affects your time to hire, as well as allowing you to see if you are frequently losing good candidates partway through your process because your time to hire is too long.
Understanding how your time to hire differs between different types of positions can help when you have to recruit for multiple positions simultaneously. For example, if you need to hire both a PhD student and a postdoc for a project and you know your time to hire is longer for a postdoc, you can start the postdoc recruitment process first.
You can see how one data point can positively impact your recruitment strategy, which is why we recommend introducing data tracking into your recruitment strategy.
In our downloadable guide, we have created a tracker that enables you to track up to 7 data points, however, don't feel obliged to start with all 7. If you're new to data-driven recruitment, start off with tracking 1-2 points and phasein other data points as you become more comfortable. Try to start by identifying a weak point you currently have within your institution and use that as the first data point you track.
Download your free data-driven recruitment guide
Whether you're new to data-driven recruitment or you're a seasoned pro looking for new KPIs to track, this guide will help you take your recruiting to the next level.
Download now
Recruitment partners
For some roles, you may look to engage a recruitment partner to create more awareness and visibility of your vacancy. A good recruitment partner should be able to provide you with data about your performance on their platform and be able to advise you on how to use this data to improve your recruitment process.
So, what kind of data can a recruitment partner provide you with?
Depending on the type of recruitment partner you work with, you will have access to different data points. Here are some you may be able to acquire and how you can use them:
Candidate source: Knowing what countries your candidates are coming is an incredibly useful data point for you to be made aware of. It can give you insight into where there are strong talent pools and reveal potential new countries of interest that you can target in the future with outreach or advertising campaigns.
Traffic: Recruitment partners should act as a vehicle to drive traffic to your open roles and ensure that you are receiving substantial visibility. They can provide you with monthly traffic reports, so you can see how often your available positions are being viewed.
Top-performing jobs: Similar to traffic, your recruitment partner can also provide you with details on your highest performing jobs. This could be the number of people viewing the role, as well as the number of applicants. This will allow you to understand which types of roles are in high demand as well as the types of roles that perform best on each platform.
Optimising your recruitment with data doesn't have to be complicated. Instead, it can be a mixture of incorporating your internal and external data points and using them to tweak 1-2 things in your recruitment strategy over time.
Do you want the full guide on how to design a data-driven recruitment strategy? Download our comprehensive guide below.
Download your free data-driven recruitment guide
Data is a powerful way to measure performance and is present within most modern recruitment strategies. The growing popularity of applicant tracking systems (ATSs) has made it easier for those who do academic hiring to access data from their hiring process. However, not all universities have made this investment or use data to influence and adjust their overall strategy. There are other ways to get access to data without investing in an ATS, and this can be achieved through using partners or designing your own process.
In this piece, we're going to outline the 6 benefits of a data-driven recruitment strategy, as well as provide you with a downloadable guide full of valuable insights (and a free template) so you can start tracking your recruitment data and using it to your advantage.
So, here are the top 6 benefits of data-driven recruitment:
It increases candidate quality
Every recruitment team wants to find the best candidates on the market, and using data can help you increase candidate quality in two main ways. Firstly, you will be able to see clearly how many candidates you're interviewing to make a hire, and secondly, you will be able to identify how many candidates make it through your interview process.
This will show whether you are screening candidates properly, thus increasing the quality of your hires.
It improves the candidate experience
Although hiring the best talent should be every institution's goal, the candidate experience should be at the top of your priority list, too. Candidate experience not only shapes how your university or research institute is viewed by other institutions, but it can also affect whether candidates choose to accept the role you offer.
Candidate experience is crucial within academia, as highly sought-after candidates won't just accept a position because it provides great career opportunities. A lot of the time, an individual will have to uproot their life to take a new position, so they're interviewing you just as much as you're interviewing them!
Although still considered new within academic recruitment, candidate feedback forms are an interesting way to improve the candidate experience overall. They often work on a simple 1-10 scoring system, which can allow you to see unanimous high or low scores in a particular area.
You can use this candidate feedback to improve or maintain parts of your hiring process. For example, the forms may show that candidates want to talk to HR or the international office during the interview process to understand the relocation services your institution offers international employees.
Download your free data-driven recruitment guide
Whether you're new to data-driven recruitment or you're a seasoned pro looking for new KPIs to track, this guide will help you take your recruiting to the next level.
Download now
It improves processes and keeps teams organised
Recruitment can be stressful, regardless of whether you're managing the whole process yourself or as part of a search committee. If you are managing the whole process yourself, data such as what interview stages are due to be complete, or what paperwork needs to be sent are simple but powerful data points to keep you organised.
Tracking these data points is equally as important when serving on or chairing a search committee. Having committee members log their progress in a centralised document, such as a spreadsheet, will help you stay organised.
It decreases your time to hire
Academic hiring is a notoriously long process and it's not unusual for it to take months, or sometimes years to fill a vacancy. Tracking how many interview stages candidates are going through (and how long it takes them to get to the end of a process) could help you spot bottlenecks or opportunities to speed up the process, even by just a few days.
Don't be disheartened if your time to hire doesn't go down overnight, though – filling a research vacancy is a marathon, not a sprint! Instead, use this data point as a point of reference to come back to once a year and see if some positions have been filled quicker than others, or, where you may have rushed the process.
It decreases your cost per hire
Hiring is expensive, especially if you choose to advertise beyond your university's careers page. A data-driven recruitment approach might show you that certain advertising channels are inflating your cost per hire without delivering promising candidates. For example, advertising in a local paper or academic journal is costly, and the ROI of this exposure is difficult to measure. By tracking the sources of your candidates and hires, you can see which channels give you your money's worth.
You may find that certain advertising partners or job boards are consistently yielding the best ROI, meaning you can become laser-focused with your budget, rather than putting it into multiple "pots" instead!
It removes some bias from your process
Although data doesn't allow you to remove bias completely from the hiring process, it allows you to focus on facts and figures rather than opinions and intuition. If you are conscious about Diversity & Inclusion, tracking, for example, the number of female vs male candidates will allow you to see potential bias, as well as overall trends in female applicants and female hires. Universities are naturally keen to increase the representation of women in all academic roles, so you can use this data to then align your interview process accordingly!
In conclusion, a data-driven recruitment strategy doesn't have to be complicated. Instead, it can be three or four points you measure that will undoubtedly benefit you in the future.
Do you want the full guide on how to design a data-driven recruitment strategy? Fill in your information below to get our comprehensive guide.
Download your free data-driven recruitment guide