Over the last decade, employer branding has become a billion-dollar industry that helps companies around the world attract and retain top talent. However, there is one major sector that has not yet embraced employer branding: The academic sector. Universities and research institutes cultivate top talent, but they don't actively seek to retain or attract it. As a leader in academic recruitment, we decided to use our expertise to look into why this is the case. Can academia benefit from employer branding or is it just for the private sector?
Everyone in the higher education sector knows that the top universities are able to draw top academic talent from around the world, and the internationalism of an institution's staff, students, and research are important performance indicators in major university rankings. But there are other ways that universities benefit from attracting research talent from abroad, as a recent study by Dr. Cassidy Sugimoto highlights. According to the study, international researchers have greater scientific impact than their non-mobile peers.
"…it's not a stretch to say that greater researcher mobility contributes to better science."
The study examined how junior researchers' country of affiliation changed (or didn't) between 2008 and 2014. Dr. Sugimoto and her colleagues tracked where researchers moved as well as the number of citations they got before and after they moved. The results make a strong argument for internationalization. On average, mobile scholars had a 40% higher citation rate than non-mobile scholars, meaning it's not a stretch to say that greater researcher mobility contributes to better science.
Download your free talent attraction guide
Download our free guide to learn how to incorporate storytelling and content marketing into your talent attraction strategy.
Download now
As scientists move around the world, so do their skills, expertise, and ideas. Science happens on a global scale and collaboration and mobility are essential parts of that process. But how do you ensure that your university is able to attract those outstanding mobile researchers who will produce ground-breaking research?
This is where employer branding comes in — again. In the last nine years, we have seen firsthand that employer branding is not only necessary for academia, but urgent. Today, most universities and research organizations believe that their academic achievements and rankings are enough to attract stellar researchers. While these are important factors for establishing an academic brand, "no good idea is successful unless properly promoted," as the saying goes. In this case, this means that universities also need to strategically promote their employer brand in order to attract the best candidates. By positioning themselves not only as great academic institutions but also attractive employers, these universities can ensure they become places top academic talent actually want to work.
Our nine years in the academic recruitment sector have given us valuable insight into the positive effect that a strong employer brand can have on international recruitment. We have used the insights gained through Academic Positions and Academic Stories to develop tailor-made solutions for the academic sector, becoming the only global full-service provider of employer branding solutions specifically designed for academia.
In the time of "alternative facts", it is more important than ever to help institutions attract the best candidates and thereby strengthen the academic sector as a whole. This is why I am very happy to introduce Academic Media Group, a new digital media company and a strategic employer branding partner that aims to support international research and encourage people to pursue an academic career.
There's never been a more important time to support researcher mobility.
---
This is the first of many blog posts that Academic Positions will write about academic employer branding and talent attraction. Keep checking back for more quick tips and insights to help your organization achieve academic excellence.
Download your free talent attraction guide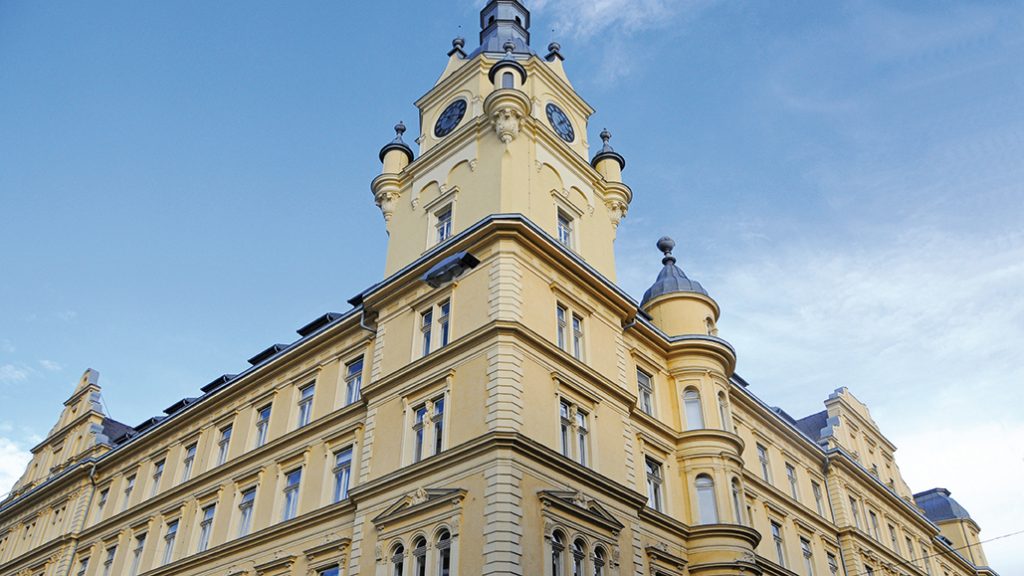 Management Center Innsbruck (MCI), the Entrepreneurial SchoolⓇ, brings together the best of science, economics, and the world of business to offer high-quality undergraduate and graduate education. The institution stands out for its academic quality, practical focus, and solutions-oriented research as well as close connections with the business world. MCI's programs are internationally-oriented to give its students a competitive advantage and help them build strong global networks. This global outlook also reflects the current business landscape, which is becoming more and more international. Having diverse staff helps MCI keep up with this pace and provide versatile development opportunities to their students.
For these reasons MCI prioritizes internationality when it comes to both students and faculty. The institution believes that having colleagues from around the world helps both students and staff broaden their perspectives and enriches their work. When it comes to hiring new faculty members, MCI wants to ensure its vacancies reach a diverse, global audience. Since 2014, MCI has been advertising their faculty vacancies on Academic Positions, the international academic career portal. Academic Positions helps MCI reach potential candidates across the globe. Through this partnership, MCI is able to find the faculty it needs to empower its students to achieve the outstanding.